2012 Summer CSA Program
Sign up has begun!
_What is a CSA?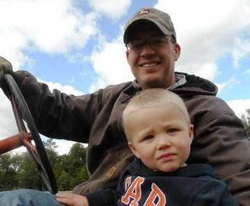 _A CSA is Community Supported Agriculture and what that means is people in the community support local farmers. There are number of different ways this can be done. The most popular way is through selling crop shares. Taylor's Fresh Organics has chosen to sell crop shares through a summer CSA. The way our CSA will work is families or individuals will purchase a share in our CSA which will make them a share holder for that seasons crops. Beginning in late May shareholders can expect to receive a box of vegetables every week for a 20 week span. The full share box of vegetables will contain enough vegetables to feed a family of four for one week, and the half share box is for the individual or two people and is delivered every week as well. There will also be a newsletter via email once a week. The newsletter will update the shareholders on the progress of the farm and it will also contain recipes, food facts, and other interesting material. The shareholder is required to pick up their share of vegetables each week at one of our drop locations. To setup a drop location we require at least 10 shareholders to pick up their vegetables at that location, we can set up a drop at your place of employment or in your neighborhood. Each shareholder is invited to the farm during the growing season to learn more about organic farming practices.

---
_How do you know you will get your share?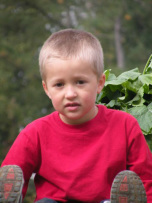 _The way it works is we start selling shares October 1st until all shares are sold then at that time we plan how much we need to grow of each vegetable to supply our CSA, Farmers Markets, and local grocery markets. The beauty of being a shareholder is that the shareholder comes first, so in the event that the crops are not as plentiful due to a weather event, insect infestation, or disease outbreak the share holders get their vegetables first before any outside sales are made. If crops are plentiful you will receive more than your share. CSA shares will make up about half of our total production.
---
_How will you benefit?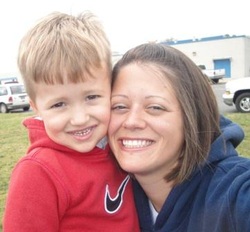 _The most wonderful benefit is a fresh supply of organic vegetables every week. Another great benefit is being able to support local, sustainable agriculture. This will help to create jobs in our currently tough economy and help to preserve our delicate environment. You also are getting the benefit of a superior product for much less than what you can buy it for at markets and also if there is an excess of vegetables from a bumper crop you will receive more than your share. You also may be able to build relationships with other shareholders in the community that have the same interests. Probably the best benefit of all is knowing that you will be helping to feed the less fortunate and what that means is any vegetables that are deemed not marketable but still perfectly good to eat will be donated to the Food Bank which is 20-30% of our volume. In 2011 we sent over 50,000 lbs. and in 2012 we have sent over 70,000lbs. to the Maryland Food Bank.
---
_
How will Taylor's Fresh Organics benefit?
_Taylor's Fresh Organics will benefit in many ways as well. One way we will benefit is by knowing that a substantial amount of our crop is sold before we put the seed in the ground. We also benefit by having funds for operating expense, crop inputs, and labor until the crops begin to be harvested. Another great benefit is selling directly to the consumer, and building a relationship with each one of them. Most importantly we are building a sustainable, healthy future for our family, and our community.
---
_What you need to do now...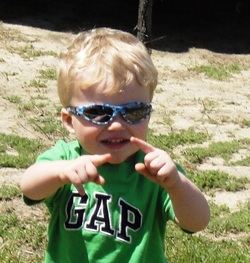 _
If you want to support local, sustainable agriculture and enjoy healthy, fresh organic produce . Join today! Shares are limited. They will be sold on a first come first serve basis. Don't hesitate and join Taylor's Fresh Organics 2013 Summer CSA Program today. 2013 signup will begin October 1st and continue until all shares are sold so sign up now. Share cost is $500.00 ($25.00 a week) for a full share, a half share is $275.00 ($13.75 a week) . If you want to join
contact us at 443-515-0475 or by email at
csa@taylorsfreshorganics.com
or go directly to the payment page and sign up now!
If other payment arrangements are needed please contact us.
---